My Life Interrupted!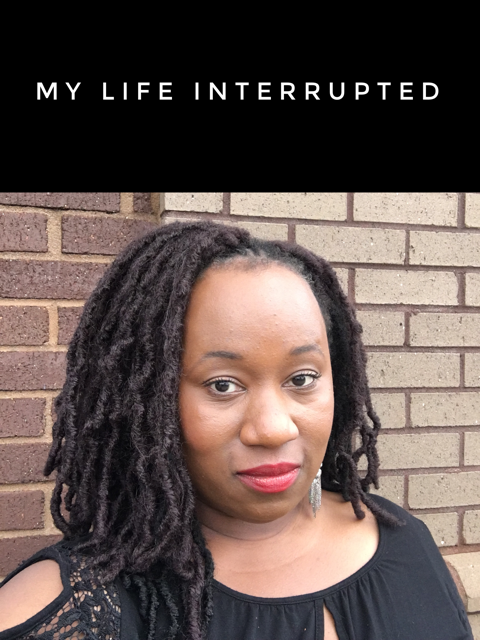 My Life Interrupted ...
For many years I felt like I was living a parallel life. On the outside I was confident, outgoing, optimistic and charismatic on the inside I spent many days crying trying to figure out what was missing. In essence, I felt like there was more that I could offer to my life and the lives of those who I loved. I didn't know how to do that, I was stuck.
I would get so many positive amazing comments about how people admired and respected me. I understood what they meant but I felt like I was still hiding in my own life. I was in this constant cycle of having to pump myself up to show up as this woman who I desperately wanted to see all the time. When I would show up as "my best self" I loved it because this represented the person I wanted to everyday. Then I'd go home and I would have a deal with all the things underneath the surface. It was in that place where all of the problems were I was full of emotional pain & discomfort. For years I suppressed my feelings, thoughts, and pain I pretended to be just fine.
Pain
The pain became so heavy one day I just broke. I couldn't pretend anymore. I was not OK. Deep inside I was broken beyond the language I could even articulate. When the words came this is what I could say: I am a successful, educated, smart, strong and powerful woman. I am also depressed, fearful and anxiety prone both women were me. It was this time that I gave myself a voice to express my pain.
The voice of pain had unexpected strength. When I started to express it many people came out to support and love me. People loved the real messy imperfect me. I tried to hide the person who was truly lovable even with all of her dysfunction. My dysfunction had a purpose.
In time, I was able to sort through the feelings of frustration, anger, depression, and put them in a place that they belonged. When I emerged from that place of healing I was able to become the woman that I've been destined to be, the one that I was aching to meet. I emerged as a woman that I could honestly love ❤️ with all of her flaws and I finally felt whole.
Path to Healing
My path to healing was extremely unconventional, I had to let go of things that I thought were irreplaceable. I let go of experiences, situations, emotions, and circumstances I honestly thought I would never be strong enough to walk away from. I can stay in the short time in which I have let go the things that God has brought this season are indescribable, life changing, amazing and worth it.
If you're experiencing a season of pain depression and frustration just know that you're not alone. I have some words of encouragement have to offer you:
Allow yourself to let go of anything that is no longer serving you. If something is causing you stress, anger and depression you can release it.
The most radical shift that you can ever make in your mind. No matter what happens on the outside if you gain peace from the inside the outside will change.
You can have a life that that goes from hot mess anxiety filled and frustration, to one with excitement, joy, and purpose.
Let's Walk Together
If you're struggling in your life I know it's scary I've been there. Making an intentional life shift has big consequences because there's a lot on the line. If you are wondering if you can create the life you want and go after your real dreams the answer is….YES you can. However, the truth is, you may need help to make that happen and I can help you! You deserve to create a truly successful life and to see the reality of your dreams. If ANY of this resonates with you, this could be the start of your new season. It's ok to get help to release the strong one that you already are.
Why Danita!
I love to help frustrated women break free of perfection and embrace a confident and bold relationship with life. I am an action oriented inspirational speaker, author and personal development coach for women. What makes my style unique is the desire to make an impact in the lives of successful women struggling with identifying and interrupting patterns of perfection, fear, anxiety, and failure that hold them back from achieving their dreams. I spend the last ten years of my career in nonprofit leadership and leading teams to accomplish big goals. As an entrepreneur, she had identified the essential skills that successful professional women need to smash limiting beliefs and achieve goals with ease and confidence. I have a Master in Training and Performance Improvement specializing in Adult Education I'm is also a Certified Life and Personal Development Coach. My educational and professional background supports my desire to implement positive change in the lives of women. The individualized attention of my coaching sessions allows me to target and address the areas that are holding you back from living the life you want. If you are ready to eliminate what is holding you back from your biggest dreams you are in the right place.
Let's work together to create the life you want.
Schedule your initial 30 min. coaching assessment
(valued at $59.00)
at no cost to you: